Eurozine – Should Brussels intervene in EU member states? – Jan-Werner Müller
May 6, 2013
See on Scoop.it – More … or less!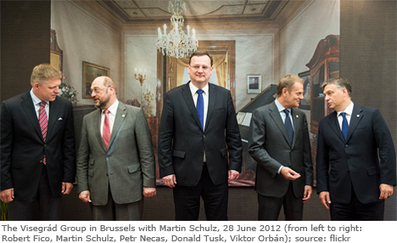 "But then what would a properly political response look like? It has often been said that the eurocrisis has brought about the politicization of Europe – and that it is now time for the Europeanization of politics: people have woken up to the fact that what happens elsewhere in Europe has a direct impact on their lives; Brussels is not just some technocratic machine which produces decisions best for all; what we need is a European party system, so that different options for Europe's future can be debated across the continent. Did we not already see signs of such a truly democratic future when Orbán, in January 2012, appeared in the European Parliament and openly debated his government's record?"
[via @PCMagalhaes]
Manuel J. Matos's insight:
A text to be read with an open spirit, as it is important to our collective lives as europeans.
See on www.eurozine.com