Henry Farrell – On post-democracy
April 25, 2013
See on Scoop.it – More … or less!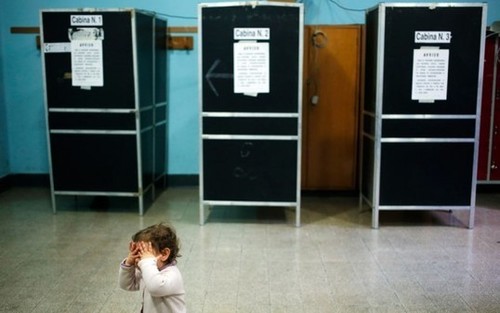 "At some point shortly after the end of the Second World War, democracy reached its apex in countries such as Britain and the US. According to Crouch, it has been declining ever since. Places such as Italy had more ambiguous histories of rise and decline, while others still, including Spain, Portugal and Greece, began the ascent much later, having only emerged from dictatorship in the 1970s. Nevertheless, all of these countries have reached the downward slope of the arc. The formal structures of democracy remain intact. People still vote. Political parties vie with each other in elections, and circulate in and out of government. Yet these acts of apparent choice have had their meaning hollowed out. The real decisions are taken elsewhere. We have become squatters in the ruins of the great democratic societies of the past."
[via @PCMagalhaes]
Manuel J. Matos's insight:
I highly reccomend this text as a reading key of the times we find ourselves in.
See on www.aeonmagazine.com
PS (portuguese): um texto mais que adequado para o dia em que foi publicado (hoje)