Human Understanding: The Collective Use and Evolution of Concepts, SToulmin, 1972
July 8, 2012
See on Scoop.it – More … or less!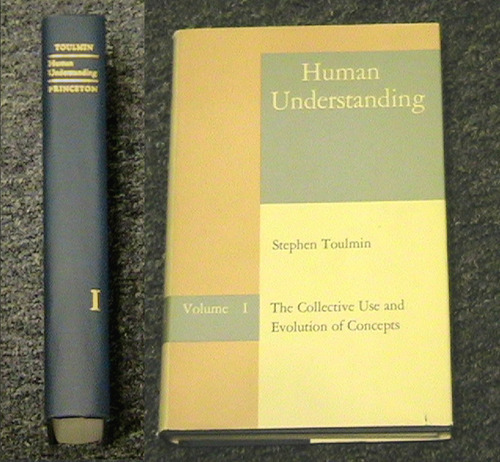 "The alternative was what Socrates called misology: that is, a contempt for rational debate. Failing an impartial forum and procedures, rationality would end by going the same way as justice. Truth would yield to the belief of the loudest-mouthed, soundness to the ideas of the most respectable, validity to the intellectual methods of the most persuasive. In the theoretical as in the practical realm, disagreements would be decided by the balance of power rather than of principles; and the pursuit of well-founded intellectual positions would be replaced by a verbal clobbering-match — a matter (in Lenin's pungent phrase) of 'Who whom'. Stated in these terms, the problem of identifying and characterizing an impartial standpoint for rational discussion, comparison, and judgement has been a permanent preoccupation of philosophy. And the obstacles to the rational resolution of men's disagreements — which are both the symptoms of misology, and a measure of the practical difficulties of countering it — are the same today as they were in Socrates' time: a refusal to listen to your opponent's case, an obsession with power rather than principles, and a willingness to impose, by violence or threats, opinions which have failed to carry conviction on their merits."
[op. cit., pp. 43-44]
See on www.amazon.co.uk
PS: as far as I searched, volumes II and III were never published.