Residents and Visitors | Lindsay's blog
May 5, 2012
See on Scoop.it – More … or less!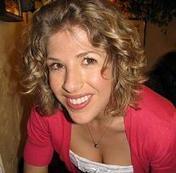 "So (still working within my initial understanding of the Visitor/Resident concept), I found myself asking whether it mattered that my student-teachers feel and behave like visitors rather than residents in our online learning spaces. Learning is not supposed to be comfortable; it requires the expansion of boundaries and questioning of assumptions. The last seven months have certainly been challenging for the learners I work with, but we got there, and I can honestly say it has been the most rewarding time of my life, seeing them change and grow. In addition to having grasped the fundamental concept that teaching is something that is best done with one's mouth shut, many have also now realised that sharing their practice on the open web will not result in the sky falling on their heads. The others are at least peering around the doorframe and are on the way to crossing that particular threshold."
[…]
"However… talking with Dave White during the afternoon, I began to realise that the visiting/residing distinction isn't just about perceptions of comfort and safety, familiarity and control. It dawned on me that 'residing' is an immersed state of mind. Delegates on a residential course or conference, for example (or undergraduates living in halls for another), are engaged in the learning experience full-time. Although their engagement during that time is variable, it is persistent, and there is a blurring of the boundaries between formal and informal, professional and personal."
Something to think about when changing education "businesses" online.
See on lindsayjordan.edublogs.org