Interview: Author Michael B. Horn Talks About The Future of Universities | WiredAcademic
April 10, 2012
Via Scoop.it – More … or less!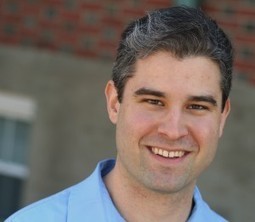 "WA – What happens to state schools, which enroll a bulk of students? What should they be doing?
MH – My guess is that many of the flagship universities in states will be fine. There is a good reason to have a good research base in a regional place. Schools do many good things for students in the community. They will be OK. The next tier of state institutions … it will be a much more significant issue for them that I am worried about. My advice would be to pick a strategy and focus… don't try to be all things to all people. Really try to carve out an important niche for yourself that will be defensible and add value in the future. I do think it will be tough. For so long, the strategy of universities has been to try to emulate Harvard by adding everything – adding lots of research and sporting facilities and great buildings and so forth. That's not going to be a sustainable strategy going forward. For many of these institutions, online may be a powerful part of what they do. That focus will be really important. When you are going online, what is unique about you?
(via @adfig)